Learn about our [100×1] Program! Solidarity actions to support specific needs
At Diálogos Para Construir we believe in the power of small actions. A concrete action, through the donation of time or money, can have a major impact on a person's life. Hence the choice of our inspiring slogan "Many small people, in small places, doing small things, can change the world". The [100×1] Program, as well as the rest of our actions, also reflects this way of thinking; and we have been designing it as a way of bringing together a group of people to support particular needs.
This initiative arose from the "100 for a ROOF" project, which was a collaborative project to support migrant families with urgent housing needs. We began to promote the gathering of a group of people who would contribute a SMALL monthly amount to support these families for a certain period of time.
Day by day, we get closer to the different realities that the people we accompany live. Apart from housing, there are many concrete needs that, if properly promoted, can be fundamental for the welfare and social and labor inclusion of the migrant community. This is how we decided to expand the scope and provide assistance in other aspects that are fundamental for their personal development. This is how the [100×1] Program was born.
In 2022, the [100×1] Program gave rise to two projects of great importance: "Cultivating Inclusion" and "Regrouping Hope"; two solidarity actions with tangible solutions in the areas of training, housing, basic needs, support in family reunification through legal advice and support in health needs. What are the stories behind these two projects?
Cultivating Inclusion
"Cultivating Inclusion" is a collaborative project promoted by Ecologistas en Acción of Seville, which consists of providing training in ecological agriculture with a focus on sustainability and social inclusion with a view to subsequent job performance. This project was an opportunity for Moussa -a young migrant who arrived in Spain from Senegal- to have a training option with a view to his autonomy.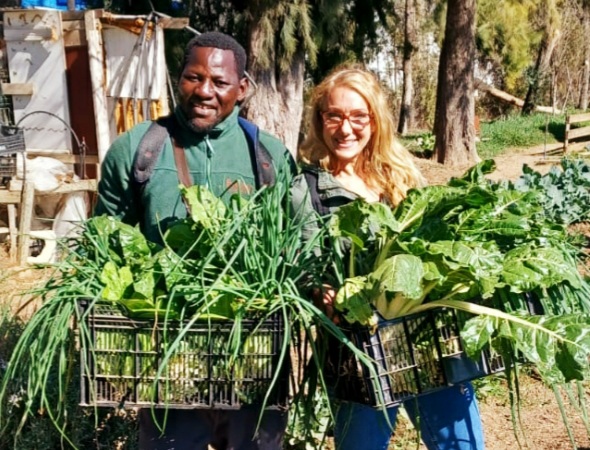 We promoted, then, a "solidarity challenge" through the crowdfunding platform "Mi grano de arena" to support Moussa with the coverage of housing and basic needs while he was training. Many people joined the challenge and we succeeded! Life can surprise us and now Moussa works in a different sector, but undoubtedly the effort of those months and the help he received were of vital importance and gave him strength to find the labor inclusion he now enjoys.
Regrouping Hope
This project has been a comprehensive solidarity action that we initiated to guarantee housing for a family coming from Morocco. This family lives in a particularly vulnerable situation because one of its members, a minor, is in an extremely serious health condition. Thanks to a group of donors, we were able to guarantee the rent of the house and, later, other support was added to cover part of the expenses of basic needs.
We would like to highlight the donation of time from a group of people who support the family in health and training activities. From Diálogos Para Construir we initiate and maintain the follow-up of their situation, which includes legal advice for the reunification of the family. Being together multiplies their hope and strength to face their challenges!
Little by little, the family's situation is improving. They are striving day by day to achieve full autonomy. The child's health situation is still critical, that's why this project is still ongoing and many people continue to donate, we also hope that more people will join this cause!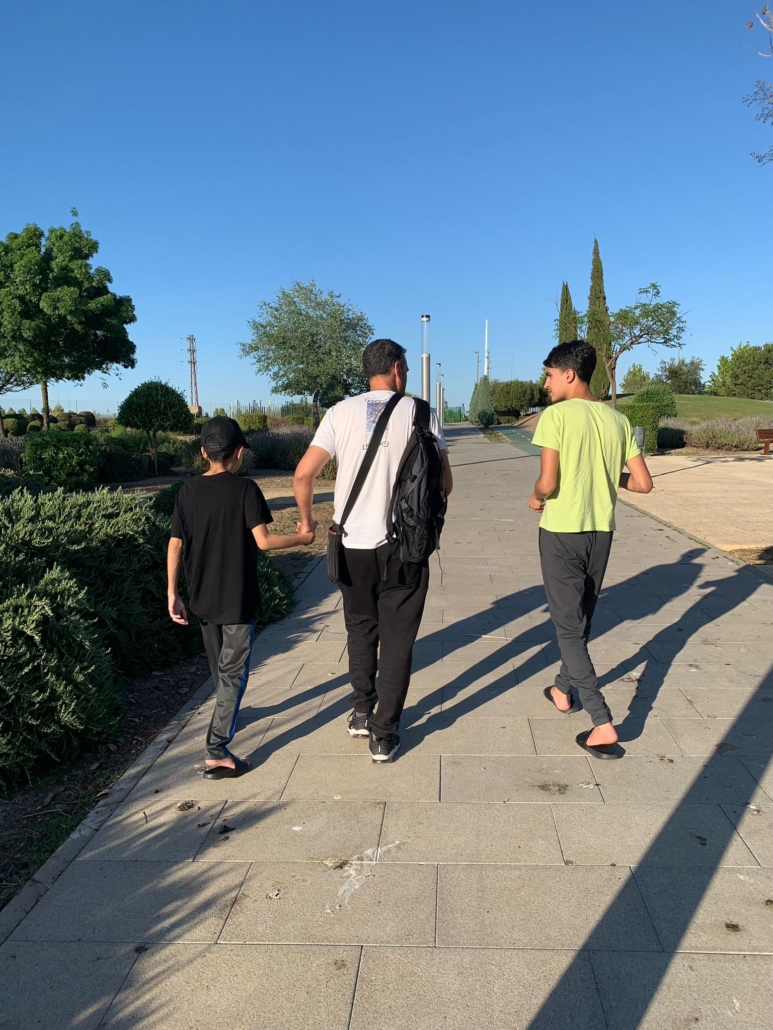 The [100×1] Program is an example of how the union of many small actions can generate a significant change in people's lives. It is also in line with our idea of the "singular" treatment that we must have with all the people we accompany, valuing their specific and urgent needs.
This new program, which we hope to continue to promote in a special way, is also important to promote networking with other entities and solidarity platforms.
Thanks to all the people who have collaborated with the projects of the [100×1] Program. We can continue to make a difference, we can continue to have a positive impact on people's lives!
https://dialogosparaconstruir.org/wp-content/uploads/2023/07/Programa_100X1_DPC.png
628
1200
Alma Burgos
https://dialogosparaconstruir.org/wp-content/uploads/2019/01/dialogos.png
Alma Burgos
2023-06-30 10:29:08
2023-07-13 10:46:40
Learn about our [100×1] Program! Solidarity actions to support specific needs