In September 2020 we began one of our star initiatives: the DPC THINK TANK : to generate proposals related to the migration world.
The objective of this lab of ideas is to gather members, as diverse as possible of our surroundings, who are curious people, with resources -imagination, professional experience, and mainly, contacts…- but above all motivation, to analyze, advice and afterwards generate strategic interventions oriented to lessen the crisis of migrants and/or refugees in Sevilla and surroundings.
The target is in achieving economic independence and the social inclusion of people, migrants and solicitors of political asylum, without a work permit in Spain. It is also required from the group to have an economic planning and an implementation proposal of each of the presented "solutions". We think long term solutions with impact can be achieved through dialogue and citizens' involvement.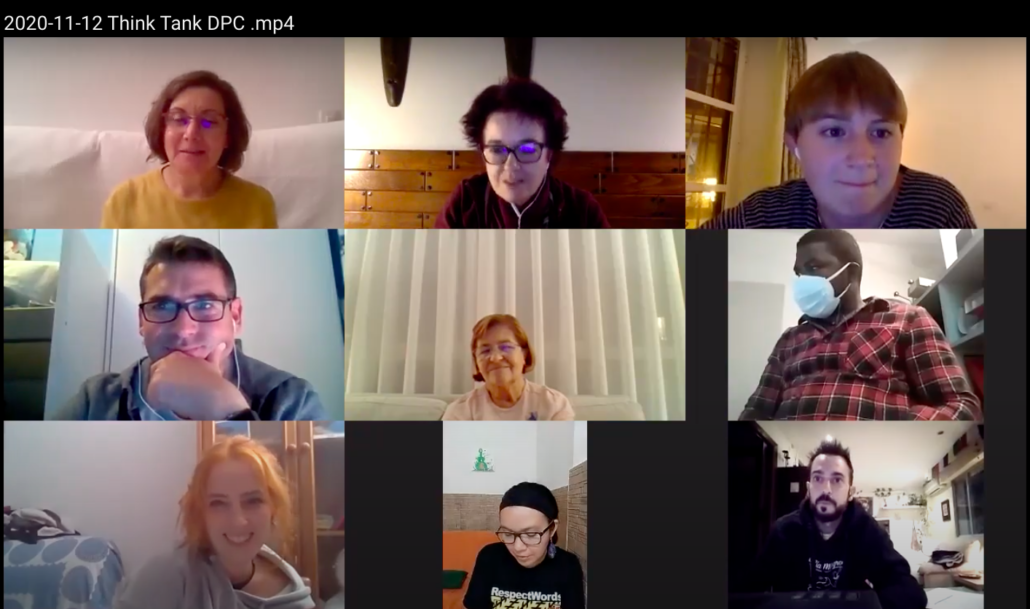 The DPC Think Tank has the generous collaboration of wonderful people to whom we want to thank for their inputs. Cooperating, listening and learning to think together, we are finding very interesting options to develop.
THANKS for your trust everybody! To those who are already in the project and those who will start now.
https://dialogosparaconstruir.org/wp-content/uploads/2021/03/Noticia-9-foto-1.jpg
929
1584
Alma Burgos
https://dialogosparaconstruir.org/wp-content/uploads/2019/01/dialogos.png
Alma Burgos
2021-03-19 19:24:00
2021-10-08 11:54:39
DPC THINK TANK: people generating ideas to transform the migrant reality in Sevilla