Donating time and know how: a fundamental support for inclusion
Our young "Starfish" work daily in several personal projects focused in reaching a positive inclusion.  This means to perform academically and have little by little more tools that permit them to have better opportunities. In this search, it is a great satisfaction to know that there are many people willing to support these youngsters, sharing their knowledge in several fields.
Ellen did not permit the pandemic to frustrate her desire to travel to Spain. Even though the Erasmus option disappeared, she came to Spain in October 2020 from her native England decided to improve her already good Spanish and learn more about our culture. Her studies in International Relations and her special sensibility towards migration made her contact DPC through one of our most faithful collaborators.
And this is how Ellen became one of our collaborators supporting Check and Bachir in perfecting their English knowledge. Ellen has also been participating in our DPC Think Tank.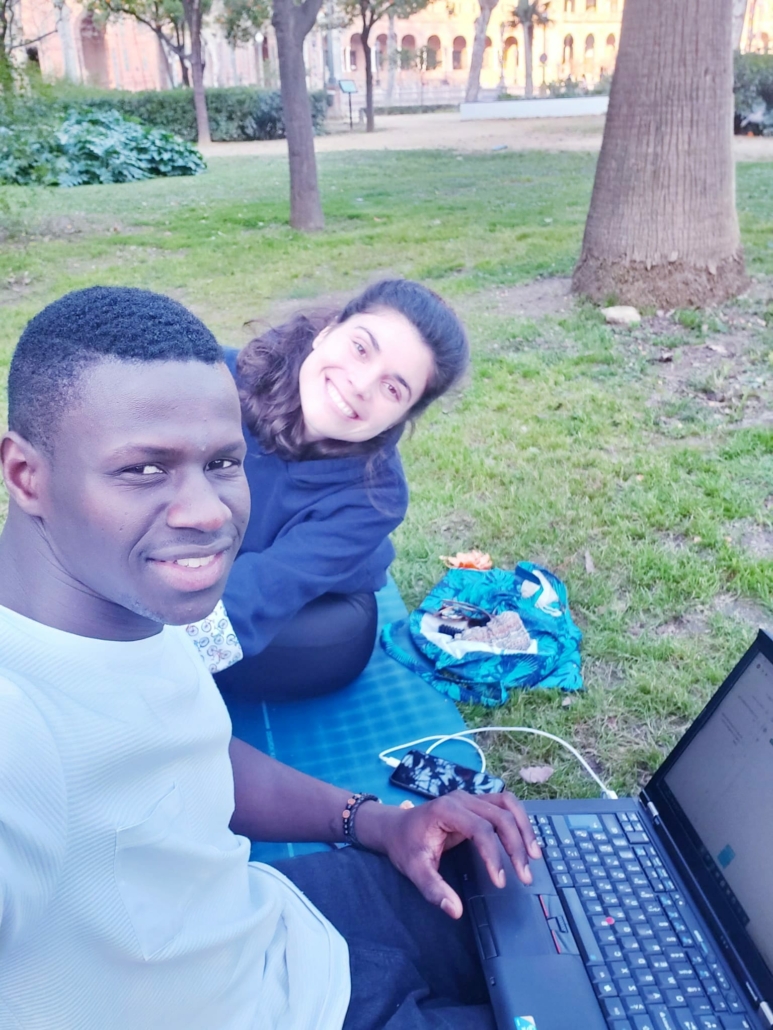 Mercedes, a restless lawyer who went to New Zealand and changed her life around and now works in Sevilla in a wonderful project of talent managing, she is part of our support network. She is supporting Alpha to improve his knowledge in office automation and other technological skills. These tools are of great help in the day to day, helping in both job and academic insertion of the young ones, but mainly help people gain autonomy. Mercedes comments on the satisfaction in being able to offer direct help and see the positive impact in a migrant's life.
In DPC we consider the relationship of our collaborators as a mutual benefit for both parties involved. Thus, we promote collaboration opportunities not only thinking in the migrate population (support projects) but also in the reception community (sensitization projects).
Thanks very much to all these people and to those who are being added day to day in our project!
https://dialogosparaconstruir.org/wp-content/uploads/2021/07/Donando-tiempo-01.jpg
1246
1600
Alma Burgos
https://dialogosparaconstruir.org/wp-content/uploads/2019/01/dialogos.png
Alma Burgos
2021-05-05 16:28:00
2021-10-08 11:54:39
Donating time and know how: a fundamental support for inclusion