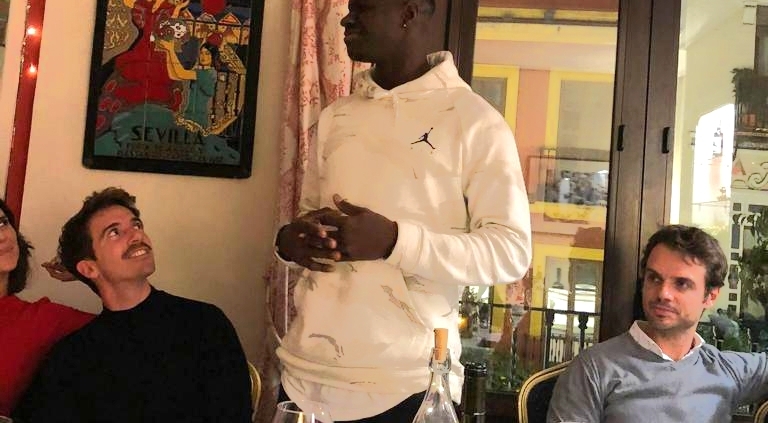 Thanksgiving dinner among family, friends and colleagues of Diálogos Para Construir
Traditions also migrate and merge! At DPC we try to take and enhance what we consider to be the best of each culture. Thus, recently, a Thanksgiving dinner was held at the initiative of Álvaro, one of the members of our Board of Directors. It was a wonderful moment to share with family, friends and colleagues of DPC, and also to give thanks for this common project that unites us and allows us to support migrant youth in Seville.
How was this initiative born? Invited by our dear Emily, Álvaro attended a Thanksgiving dinner last year. He really liked the idea and wondered why we in Spain have so easily adopted traditions such as Halloween, Black Friday, Santa Claus…and not the celebration of Thanksgiving. We thought that he answered himself when he commented that it is the only festivity that does not call for rampant consumerism.
Having this in mind, Álvaro wanted to adopt this tradition of expressing gratitude with his family and close friends and with colleagues from Diálogos Para Construir. We gathered a group of people close to Álvaro and spent an intimate evening where we talked a lot about gratitude and also about migration.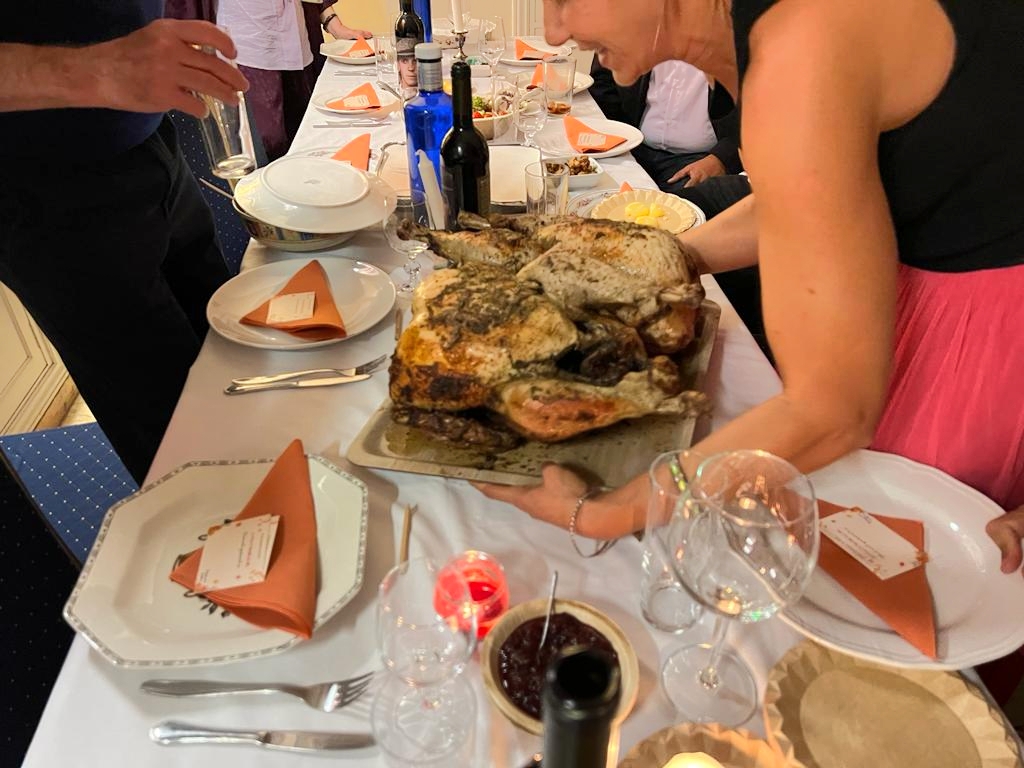 We would also like to thank Emily and Lee for welcoming us into their home; Emily and Randa for all the organization; Jen for her invaluable help in the background; Alpha for his presence and smile; and above all Álvaro for bringing us closer to his people.
In DPC we are convinced that DIALOGUE -and that is why it is part of our name- is fundamental to get closer to other realities, to other people, to different ways of feeling and different ways of celebrating. We all want to say THANK YOU to all those of you who make it posible and we hope to continue participating in these nice gatherings.
https://dialogosparaconstruir.org/wp-content/uploads/2022/12/Cena-Accion-de-gracias_01.jpg
624
768
Alma Burgos
https://dialogosparaconstruir.org/wp-content/uploads/2019/01/dialogos.png
Alma Burgos
2022-11-30 10:01:47
2022-12-01 10:20:18
Thanksgiving dinner among family, friends and colleagues of Diálogos Para Construir